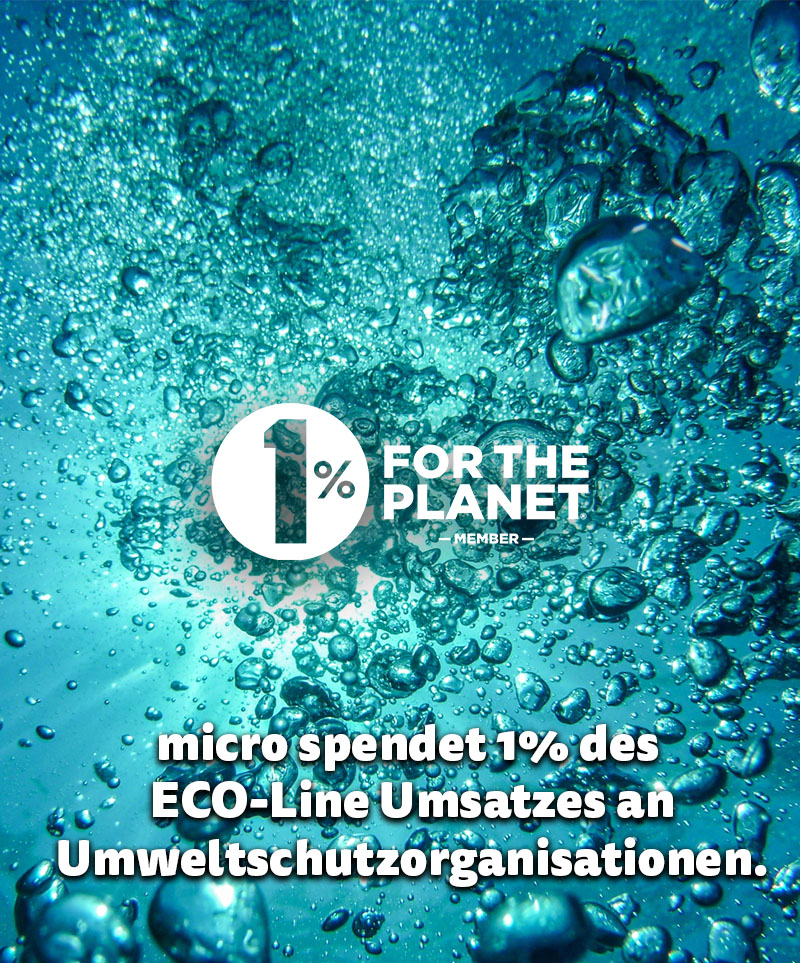 wir sind stolz
auf unsere Mitgliedschaft bei "1% for the planet". 2020 haben wir eine nachhaltige Kinderroller-Linie auf den Markt gebracht, bei der recycelter Meeresplastik verwendet wird. In Zusammenarbeit mit 1% for the planet spenden wir ein Prozent des Umsatzes unserer ECO-Produktlinie an gemeinnützige Organisationen die sich dem Umweltschutz widmen.
Was ist 1% for the planet?
1% for the planet ist eine internationale gemeinnützige Organisation, die sich für das Wohlergehen unseres Planeten und zukünftiger Generationen einsetzt. Sie inspiriert Unternehmen und Einzelpersonen, gemeinnützige Umweltorganisationen durch ihre Mitgliedschaft und ihr tägliches Handeln zu unterstützen. Seit der Gründung im Jahr 2002 haben ihre Mitglieder bis heute mehr als 265 Millionen Dollar an gemeinnützige Umweltorganisationen gespendet.
Warum unterstützen wir?
"Wir haben erkannt, dass die Herausforderungen, vor denen unsere Welt steht, zu groß sind, als dass eine Person oder eine Organisation sie alleine lösen könnte. Unternehmen wie wir haben eine noch größere Verpflichtung zu helfen. Unsere Partnerschaft mit 1% for the planet ist ein weiterer Schritt in die richtige Richtung." Wim Ouboter, Gründer von micro